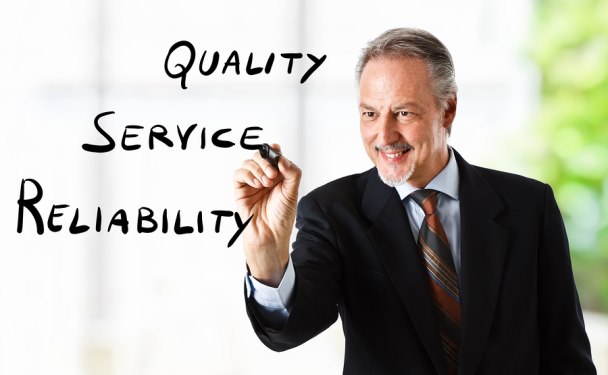 So, you've recently heard about online reputation management (ORM) and you want to see what it is all about. But, in searching for your own company/brand, you discover there is nothing negative about you out there-or at least nothing negative enough to really affect your bottom line.
You've checked to see who is talking about you, and what they're saying on social media, review websites and blogs. Nothing too bad, so you're good to go right? It's pretty safe to stay you have a good online reputation at this point, so why would you invest in ORM? You only need that when you're in a bad position, right? Wrong!
1. Increasing Your Sales
Most of the time your new customers are going to search the Internet to find out more about you and your company before they ever spend a dime with you. When they search and find good things about you, they are much more likely to come spend their money with you instead of your competition. On the other hand, if all they see is bad press, then you are basically sending them to your competition.
ORM helps you find out more about your customers and what they're looking for. Even when they say good things, their comments can give you insight into more of what they want. This helps you make adjustments to your business model to better cater to them.
When you put your customers first, your profits will soar.
2. Looks Good to Investors
It takes money to make money. Investors want to know their money is going to a good place and will be used wisely. They are going to look at you online and see what they can find. If they do not find what they want to see, they are going to invest elsewhere. ORM helps you make sure your best foot is forward, no matter who looks your way.
3. Looks Good to Potential Employees
The best employees in all industries are heavily sought after, and they know it. Just as you would likely conduct a search on a potential employee, there's a chance that a potential employee is going to do the same to you. The first thing employees generally look for is the work environment they would be exposed to after being a part of your company. It can include the quality of furniture they would be provided (click here for some reference), especially if they are supposed to work for long hours at the same place; additional perks they would get like health insurance or different allowances, just to name a few. They would also like to look at how the already existing employees talk about your business, so make sure that you keep them happy as well. For instance, in the event that you as a business owner provide an integrated healthcare system (refer to https://www.edenhealth.com/blog/what-is-an-integrated-health-system/ to learn more) to your employees, along with other incentives, your existing employees will be delighted to work for you. It may not take long for this information to spread to their personal circle and, within a short time, this news could reach someone in desperate need of a job. Hearing how you treat your employees might make him/her very interested in joining your company. Essentially, it is a give-and-take relationship. If your firm has a good reputation, new employees may definitely be interested in joining you.
If a potential employee, say one you really want to hire, finds nothing but bad press then they may not want to work for you. They want to grow their career as much as you want to grow your business. They will not want to associate with a company that may negatively affect their own reputation.
4. Preemptive Strategy for Mistakes
Just because your online reputation is good now, doesn't mean it will stay that way. Even when you:
Make every effort to connect with customers through social media
Provide stellar customer service
Address negative comments professionally
Strive to prevent negative press
You cannot guarantee a customer will not get upset and post negative things about your business. You cannot prevent people from lying about your business. You can't necessary stop negative press from going viral.
Always Be Prepared!
What you can do, however, is use ORM to develop a strategy for how you will handle any and all negativity, to keep it as downplayed as possible. It allows you to be on alert and know to how fix the bad stuff before it happens. Being prepared makes it much easier to deal with than if you had done nothing.
Still think ORM is for people who have a bad reputation? Still think your online reputation isn't important? If you're serious about your business, then proactively protecting your online reputation should be high on your priority list.