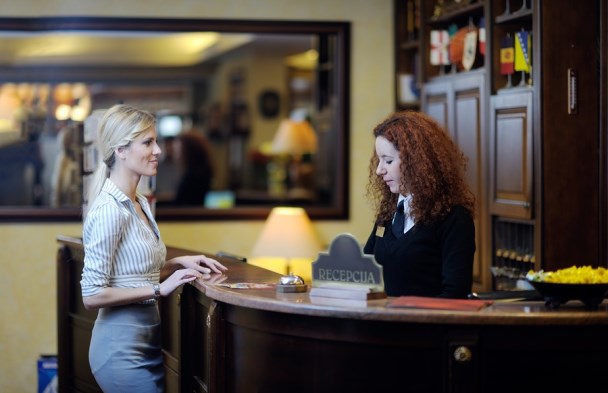 Think you work in an industry that does not need to invest in online reputation management (ORM) services? Think again! These are the four industries that need ORM more than any other.
1. Restaurants and Food Service
With tons of restaurant review websites on the Internet, there is no shortage of places to share your experience online, good or bad. Statistically, customers are more likely to share a bad experience with people they know than they are a good one.
With sites such as: Yelp, UrbanSpoon, and TripAdvisor, your restaurant will gain a reputation, quickly. While you can certainly push the reviews in your favor with consistently outstanding customer service, mistakes will happen.
Engaging your customers with social media is a great way to keep them up to date with specials, but be careful. You may get an unhappy patron or two trying to make a statement.
2. Hotels and Lodging
As with restaurants and food service, there are countless review websites where people can let others know what they thought of a hotel, cabin, or other lodging arrangement. And, if they aren't happy—they'll tell the world about it.
With sites such as: Hotels.com, Priceline, and Travelocity all helping you book your rooms, comes the potential for guests to leave ratings and comments. While being on these sites brings you business in the first place, it's critical to monitor what people are saying.
3. Retail Stores
Though not as susceptible to review website comments as restaurants and hotels, customer service should still be high on the priority list. If you upset a customer, they will talk about your business on social media.
If you have a social media presence, they will likely find you there, too. Do what you can to minimize the situation and keep the customer happy.
4. Internet Marketing
Internet marketing is a huge industry, where millions of people work and only a small number of people are truly successful. Whether you work as an affiliate selling other products, or you run your own online business providing a service—any business run solely online needs to look into ORM.
Because you run your business solely online, what the search engines do and say affects your bottom line a lot more than it would a traditional brick and mortar business.
Yelp for Business Owners and Users
If you're considering promoting a new product, the first step is to buy it and use it for yourself. However, before you buy anything, you do your own research, right? Imagine what goes through your mind if you Google a product you want to try, only to find nothing but negative? Chances are you're going to pass it up.
You don't want to associate yourself with a product that has such a negative image in the first few pages of results—even if you think you can push your way up to the top of those results, with positive remarks…it's a big risk.
You have to make sure anything you promote doesn't end up with negative results near your name, too, or you lose credibility as a marketer.
Online reputation management helps you:
See what people are saying about you
Find ways to improve your service to keep customers happy
Gives you a way to address the negativity that's present.
Boost your reputation by asking your patrons to leave a positive review. Don't tempt them with a discount for a positive review—this is not honest business and will come back to haunt your online reputation.