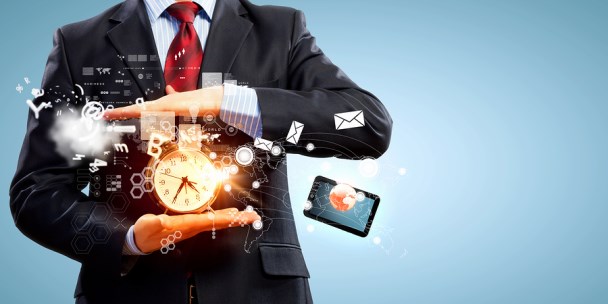 When it comes to online reputation management (ORM), there is no clear cut answer as to how long the process takes. It depends on a variety of factors including:
Whether or not you have hired a professional ORM company to handle the work for you or plan on doing it yourself.
How much damage has to be cleaned up.
Where the damage is.
How the search engine algorithms are working to rank material.
Though there are many variables into how long the process takes, here are some sure fire facts.
It will take longer if you do it yourself.
Even if you're savvy in the world of Internet marketing and know about ORM, doing it alone will take longer. The fact of the matter is individuals do not have access to industry tools ORM businesses do. It is not to say a DIY job can't be done—it can. However, it doesn't mean it will be done correctly, or quickly.
Depending on the mess, it may be better to leave it to the experts. If you don't consider yourself an expert when it comes to search engine optimization and social media, then you should leave the ORM work to those who do. 
It will take longer if there is a lot of damage.
If you are working to hide or erase only a few things, then you do not have an extensive battle on your hands. Depending on where the damage is, it may take longer than you expect because search engine ranking change over time. However, the more damage there is to control, the longer it will take.
If there is a lot of damage and you are trying to run damage control solo, then it will take even longer. If there is an extensive amount of negativity to be dealt with, you are better off hiring a team of experts, because they can do far more work than you can alone. You cannot dedicate all your time to it because you will have to focus on a number of other tasks. The professional team will dedicate all their time to your account. 
The Basics of Search Algorithms
Regardless, it's not an easy overnight solution.
No matter what your situation looks like, you will not get an overnight solution. The search engines do not change their rankings over night. While they may index new material overnight, it could take weeks or even months to push the negative results off the first page. It could take longer to push those results off the second page.
ORM is something that takes a lot of effort, but a little a time. Too much too fast, and the search engines could decide to blacklist you. It has to be done ethically and correctly to get the results you are looking for. 
Fix the problem? You still need ongoing maintenance.
Things change. People can leave negative comments about you on review sites. The search engines may find new results to index. Keeping an eye on the situation at all times will keep it from getting out of hand again.
Once you have had your situation assessed and a plan of action is developed, your professional ORM team will be able to give you a better estimate of how long the process will take. You will also be able to get updated, so you can see the progress along the way.
As frustrating as it may seem, improving your negative online reputation to a positive one will help increase your profit margin, so it is definitely worth the investment.