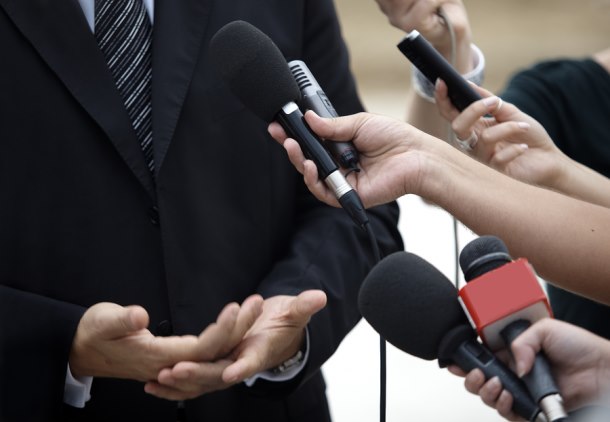 Corporate Reputation Management
Reputation and integrity are two of your company's most critical assets. Once either of these two are damaged, a customer's confidence will decline and your profitability in turn, declines with it. Part of running a successful business at the corporate level especially, lies in maintaining a positive online reputation. But how can fortune 100 companies such as Kmart, Walmart, Target and other retailers remain in the positive limelight in a society where smartphones and social media are everywhere?
Customers are always in stores, and many of them are using their smartphones to take photos and videos of everything from:
Poorly organized product displays

Misspelled item descriptions

Broken items

Poorly cleaned restrooms

Etc.
The point here is, customers are more likely to snap a photo or record a video when there is something negative to say about the company compared to when there is something positive to say about the company.
With a society heavily reliant on social media platforms such as Facebook, Twitter, and Instagram, a single photo or video of one negative incident can spread like wildfire, reaching hundreds or even thousands of people within minutes after the post reaching the Internet. How then, do companies like this manage to stay alive?
Online Reputation Management Firms Save the Day
It is impossible for one person or even a small team of people to both managed the physical aspects of the store and online aspects of a store. With the geographical distance between managers of one big box store to another, it is even more difficult for these people to get together to discuss strategy about how to handle something that happened in their store. Even a corporate team cannot manage all aspects of every store. An online reputation management firm steps in to fill the gap where the stores physical management team cannot.
On the corporate level, online reputation management is critical to ensure the company image remains positive in the eyes of customers. Just because a customer shares one photo of a broken product on yourself does not mean it's the end of your stellar reputation. However, online reputation management specialists can work to ensure that negative press is minimized in favor of positive press with the search engines are concerned.
Company, corporate and personal reputation management teams and professionals may take appropriate measures to remove content from the source when the need arises during such a time. As a result, they monitor the things that could affect the reputation of a company closely and act accordingly, when required. This essentially maintains the image of the company and attempts to bring it to a state of normalcy during times of crisis or controversy.
In the event of a much larger negative event, the online reputation management team can work with a press team to ensure that physical efforts to restore a positive reputation coincide with online efforts to maintain a positive reputation.
How Online Reputation Management Works
Online reputation management works by scouring in the Internet for mentions of your company and key employees. By knowing who is saying what, online reputation management specialist can help you restore a positive reputation by helping you to address negative comments on review site and make your customers happy.
An alternative to reaching out to the website that posted the negative press, is to use search engine optimization to hide the negative results so far down in the search engine results page that no one actually see them. In essence, you replace the negative content that use to be prevalent in the search engines with positive content for everyone to see. There's nothing unethical about this practice and it has worked to help plenty of people bounce back from online publicity crises.
If you don't have a negative reputation, the specialists can watch for negative material to come through and address it right away before it has a chance to create a bigger issue.
Online reputation management is an ongoing process. After a positive reputation is restored, it must be monitored, with policies in place to ensure negative publicity does not take over again.