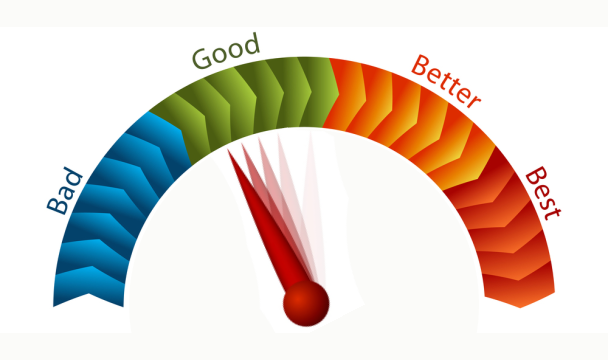 If you've recently been the victim of negative reviews and bad publicity online, you are more than likely stressing because it's affecting your profits. That's a natural reaction, of course, but take a second to close your eyes. Breathe. It does not spell doom for your business. You can and will bounce back.
How? With the help of a professional online reputation management (ORM) team, you can regain your positive light in the eyes of the Internet. I know what you're thinking. How is that possible? Is that even legal?
Yes! By implementing the right strategy, you can effectively hide the negative content from the people who would see it. Now, it's not something that will happen instantly. It must be done with purpose. But, it's legal because you're not:
Forcing anyone anywhere to change their content.
Forcing anyone anywhere to remove their content.
Bashing others for posting the bad content in the first place. As tempting as that may be, it will only make the problem worse in the long run.
With ORM, all you're doing is changing things around so that instead of seeing the bad, people see the good. This is important because both customers and investors could be looking at you.
What Can I Expect?
Each situation is different. If you've only had a few bad reviews on review sites like Yelp, there's no need to panic. If however, you've gone so far as to receive negative media attention from major outlets, it could be a much longer (and more uphill) battle.
The more minor your issue, the easier you can expect the battle to be. However, the strategy will be different depending on the extent and type of damage. No matter what the battle is, it will take time.
Amy's Baking Company: Doing it WRONG!
In the case of a bakery out of Arizona that appeared on a hit reality TV show to "fix" their restaurant and the "lies" from bloggers and reviewers, they suffered greatly. They did not handle it professionally, at all. Clearly, they needed an ORM company.
In light of the negativity, their social media profiles exploded with new followers. It's not because they had people who enjoyed them. They had people who wanted to watch the continual meltdown, and make fun of the company.
Months after the ordeal, the company is moving forward, but the extent of the damage is far worse than it ever should have been. The point here is: you will be given a strategy to improve the situation. Making the wrong moves on your own can make the situation that much worse. Rely on professionals to help you, rather than taking control yourself.
How Long Will it Take?
No ORM will be done overnight. Reputation recovery takes time, as the new material must rank in the search engines before it can push the old material down into the abyss of pages 3 and beyond. Efforts must be made a little at a time to keep the situation from getting worse.
Once the issue is fixed and a good reputation has been re-established, it is not time to give up. Rankings can change. People can continue to post reviews. You need to keep a constant eye on what is going on with your brand or company online so that you can keep the positivity at the forefront. It's better to handle a negative situation as it comes along than to sit idle as it escalates.